Hotel Information
Headquarters Hotel:
Gaylord Opryland Resort & Convention Center
2800 Opryland Dr., Nashville, TN 37214

Rates:
Traditional Rooms – single/double: $179 + $10 Resort Fee + tax
Atrium View Rooms – single/double: $199 + $10 Resort Fee + tax
$20.00 each for the third and fourth person
To get the contracted rates shown above, you must reserve your room before January 17, 2020.
(If standard rooms are sold out, you will be given an Atrium View at the standard rate.)
The $10 resort fee per room per night includes:
Enhanced high speed in-room internet access
Unlimited local and long distance calls
Daily scheduled shuttle service to Grand Ole Opry, Opry Mills, General Jackson Showboat, and The Inn at Opryland
Bottled water (2x daily) replenished once daily with housekeeping service
Daily credit of up to $10 per room toward dry cleaning (credit is not cumulative through stay)
Gaylord Springs Golf Links practice range access, daily bucket of balls
Wildhorse Saloon cover charge for up to 4 guests (some restrictions apply)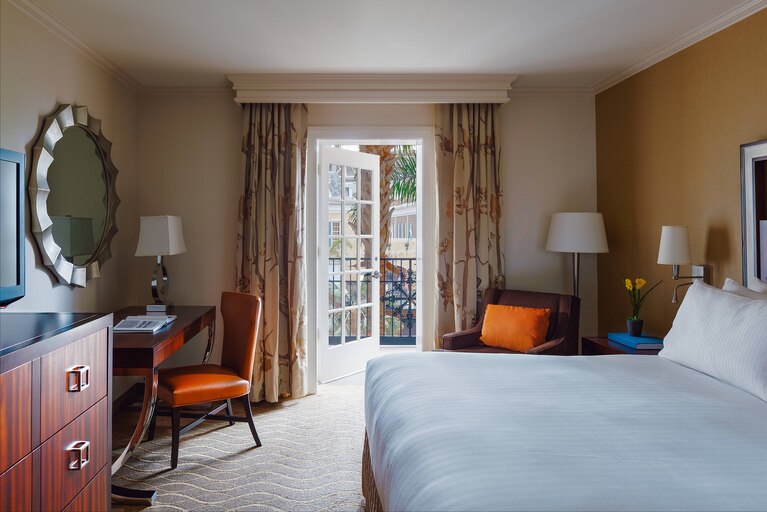 Or, if you prefer, you can call the Resort at 877-491-7397.
Please mention that you will be attending the NRB 2020 Christian Media Convention to receive the discounted rate.
Lodging Suites at the Gaylord Opryland Resort & Convention Center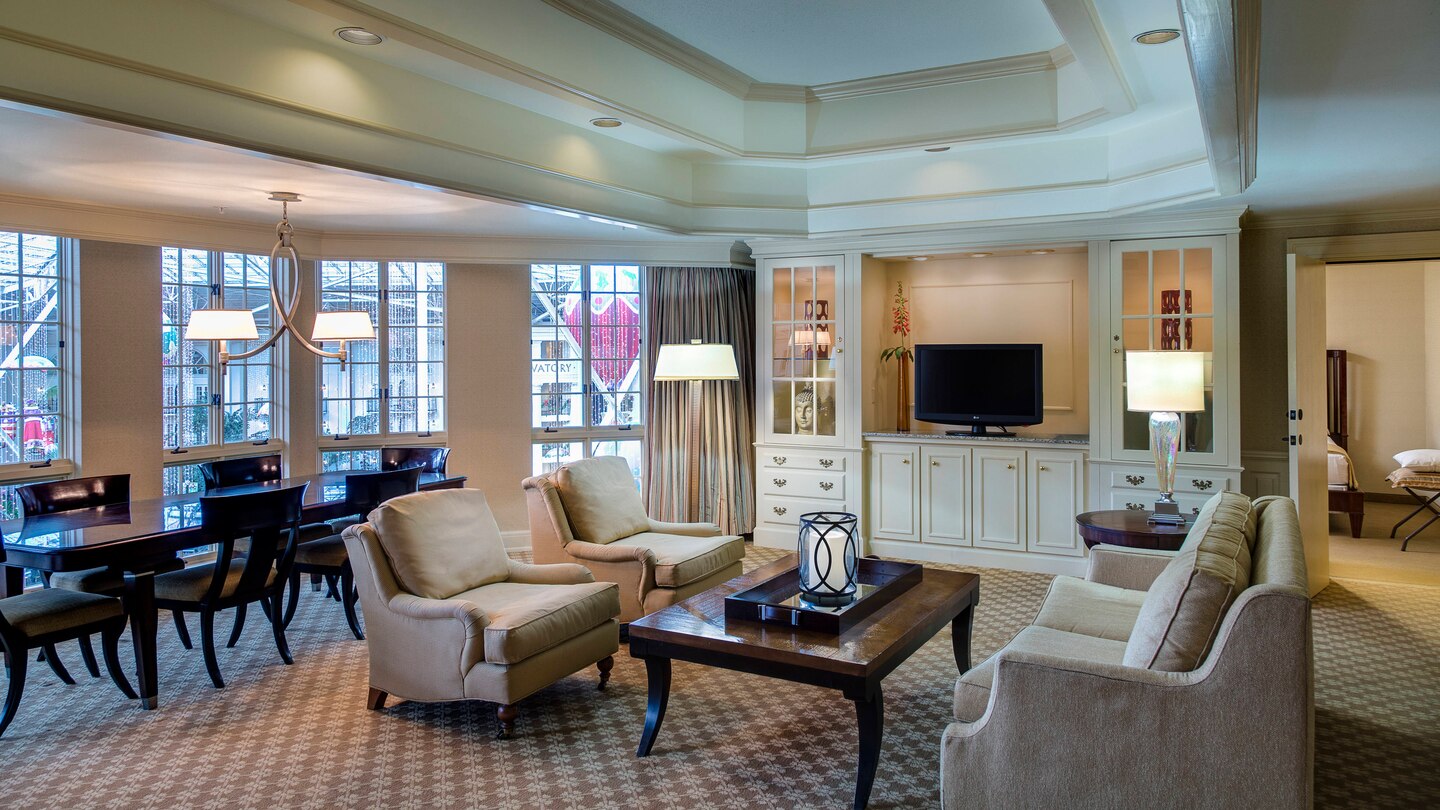 A lodging suite is a parlor area connected to a bedroom within the lodging area of the hotel. When the convenience of a location near the Convention activity is not an issue and you need a more intimate setting, a parlor connected to your bedroom may be a solution.
Requests for Lodging Suites must be made through NRB. There is a fee payable to NRB to be able to reserve a suite.
Call 202-849-8445 for additional information.
Warning:
As you plan for NRB 2020, we want you to be aware that an unauthorized outside agency has attempted to contact our attendees, exhibitors, and sponsors to offer assistance with hotel room reservations. Please do not make your hotel reservation through any outside organization or service.
Please be advised that such outside agencies do not represent NRB, the Gaylord Opryland, or the Inn at Opryland, in any manner.
Make your lodging reservations directly by clicking the links on this page.
---
Additional Lodging
Inn at Opryland
2401 Music Valley Dr.
Nashville, TN 37214
Rates:
$107.00 + tax.
There is no resort fee at the Inn at Opryland.
To call in your reservation, dial 1-800-901-4211. Be sure to mention the NRB 2020-National Religious Broadcasters Room Block to reserve a room at the group rate. Reservations must be made by Friday, January 17, 2020.
The Inn at Opryland has been renovated recently and offers limited shuttle transportation. A restaurant is available at the Inn.
---
Travel Information
Airport Shuttle Information
Gaylord Opryland offers daily roundtrip shuttle service from the Nashville International Airport to the Hotel.
Upon arrival at the airport, you can find the Gaylord Opryland Welcome Desk on the lower level of the airport between the two escalators. An agent can assist with your travel needs and ticket purchase, or you can use the hotel's airport kiosk, which is conveniently located at the Welcome Desk. If an agent is not available to provide assistance, you can find the hotel's shuttle located to the left as you exit the front door of the lower level of the airport
Automobile Travel
Parking at the Gaylord Opryland
The daily parking rate for attendees staying at the Gaylord Opryland Resort & Convention Center is $32 (inclusive) per day. Valet parking is available for $40 (inclusive) per day. Parking is also available to attendees who are daily visitors to the hotel.
Complimentary parking is available in the adjacent Opry Mills Mall parking lot, a short walk to the hotel. The hotel is not liable for cars parked at the mall. Owner assumes all risks.
Local Transport
The Sedan and Limousine Service provides transport to and from the airport and downtown Nashville. The airport service includes signage and a personal greeter at the airport baggage claim and assistance to the waiting car. To book, contact the Transportation Department at 615-613-8617.
The Gaylord Opryland Resort & Convention Center operates a shuttle between the main lobby of the Gaylord Opryland Resort, Grand Old Opry, and the General Jackson Riverboat.